INCUBATION PROGRAM FOR GREEN ENTREPRENEURS

From October, 11th, to November, 15th, the Regional Activity Center for Cleaner Production, with the support of Barcelona Activa, is offering in Barcelona a five-session incubation program for anyone aiming to build a new company or product, in the field of sustainability.

WHAT?The program supports entrepreneurial people by providing the tools and structure to take an initial idea for a green product or service, and turn it into a solid business plan. For this, experts in the field of ...
The first phase of the development of the Israel NIP finishes with a meeting in Tel Aviv

A working meeting to closure the first phase on the development of the National Implementation Plan for the Stockholm Convention in Israel was held on 1st and 2nd of August in Tel Aviv (Israel). The meeting was convened at the offices of the ...

The presentation of the progress made in Israel for the development of the National Implementation Plan (NIP) for the Stockholm Convention (SC) on Persistent Organic ...
Lebanese green entrepreneurs receive tools to launch their projects

From 27th to 29th June 2012, the CP/RAC organized a hands-on workshop within "Green Entrepreneurship & Eco-Design Training Programme" in the facilities of the American University on Beirut. The objectives of the workshop were to inform, ...

This free workshop was designed to provide a maximum of 30 pre-registered participants with a training package comprising pre-event preparations, a 3-day on-site ...
Training on New POPs in Algiers

The CPRAC, in collaboration with the Algerian National Technology Centre for Cleaner Production (Centre National des Technologies de Production plus Propre -CNTPP) and the United Nations Institute for Training and Research (UNITAR) organized the ...

50 local participants, two International experts and two CPRAC representatives attended to the workshop. Participants were from ministries of environment, trade, transport, ...
CP/RAC organizes the H2020 sub-regional training on sustainable management of industrial areas

The sub-regional training "Towards a sustainable management of industrial activities in Algeria, Morocco and Tunisia" held on 12th, 13th and 14th of June in Tunis, gathered 31 participants from Ministries of Trade and Industry, Environment, ...

The scope of the training included the deepening of participants' knowledge on how to manage in a more sustainable way existing industrial parks, how to increase the ...
Enhancing of the environmental management and performance of Egyptian SMEs in coastal areas

Within the framework of the Horizon 2020 Capacity Building/Mediterranean Environment Programme (H2020 CB/MEP) and in response to the Egyptian needs to better address the challenge of depolluting the Mediterranean, the CP/RAC organized a training ...

About 50 participants attended the workshop with the majority representing stakeholders from coastal governorates and some from Cairo with an objective to highlight the ...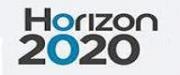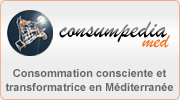 JE VOUDRAIS RECCEVOIR CETTE INFORMATION PÉRIODIQUEMENT
clique aquí