Workshop for the preparation of a national monitoring program for POPs in Rabat (Morocco)

Within the framework of the implementation of the Stockholm Convention on Persistent Organic Pollutants (POPs), especially the requirement for monitoring, the Moroccan Department of Environment (DE) in collaboration with the Convention's Regional ...

Around 68 participants from the academic and research sectors, governments and international institutions as AMAP, UNEP or CSIC attended to the workshop which was held from ...
Training on substitution of hazardous chemicals in Cairo

On 15th February 2012, CP/RAC organized a training on substitution of hazardous chemicals in Cairo (Egypt). Around 25 participants from very diverse areas (i.e. academia, chemical industry, government, etc) attended to the training which started ...

Participants were divided in working groups so they had to go through several exercise on the substitution process, identification of chemicals of high concern, identification ...
The Ministry of Environtment and Housing of Turkey visits the CP/RAC

The 21st of March, CP/RAC was visited by representatives from the Turkish Ministry of Environtment and Housing. The visit is part of the Twinning Programme, from the EU. This ...
Launching of a sustainable entrepreneurship course in Turkey

On the 14th of February 2012, CP/RAC together with UNEP/Wuppertal Institute Collaborating Centre on Sustainable Consumption and Production (CSCP), Mediterranean Action Plan (MAP), Bogazici University Sustainable Development and Cleaner Production ...

The SMART Start-up Training on Sustainable Entrepreneurship in the Mediterraneanb took place between 14 – 17 February, 2012 at the notable venue of Bogazici University, ...
ERSCP 2012, SCP meets industry

The 15th European Round Table on Sustainable Consumption and Production (ERSCP), organized by the Network of Experts in Sustainable Consumption and Production PREPARE, will take place from the 2nd to 4th of May 2012 in Bregenz, Austria. ...

The 15th ERSCP aims at cross-fertilization and bridge-building between six main topics also the region stands for: Building: The Austrian province of Vorarlberg with its ...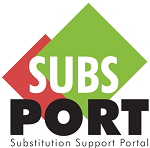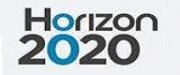 I WANT
TO RECEIVE THIS INFORMATION REGULARLY
click here