Barcelona acoge las cuartas reuniones de coordinación del proyecto BAT4MED

Las reuniones del Panel de Gestión de Proyecto (Project Management Board –PMB) y del Panel Técnico del Proyecto (Project Technical Board –PTB) se celebrarán del 12 al 14 de junio en las instalaciones de la Agencia de Residuos de Cataluña. El encuentro servirá para planear el último año y medio de proyecto. Todas las instituciones implicadas enviarán representantes para participar en ...

Durante la tarde del martes, 12 de junio, se celebrará en las instalaciones del CAR/PL la 4ª Reunión del Panel Técnico del Proyecto. En ella participarán CEDARE, IAT, VITO, SSSUP y el ...
Second meetings for the TWG held in the MPCs

5 months after the first Technical Working Groups meetings within the framework of the BAT4MED Project, the second meetings were held on March 27th in Egypt, March 29th in Tunisia and April, 3rd in Morocco. The elaboration of the Best Available Techniques Reports –one per sector and per country- was the main subject of the meetings.

The BAT Reports are divided in 6 chapters: chapter one introduces the BAT concept; chapter 2 explains the socio-economic and environmental-legislative framework of the sector; chapter 3 is a ...
Process and BAT databases online at the end of May 2012

The 2 technological databases foreseen in the BAT4MED Project will be shortly available online through the project's website. Those tools will be useful not only for the project, but they will also constitute valuable information resources for companies, researchers, academia and public officers ...

These databases form the backbone for drafting chapters 3 "Description of the industrial processes and environmental aspects", and 4 "Description ...
Third Project Management Board Meeting in Belgium

The 3rd Project Management Board meeting took place on the 1st & 2nd February at the Multiburo building in Antwerp, Belgium, and counted with the participation of representatives from all partners organizations (IAT, VITO, SSSUP, CP/RAC, EEAA, CITET, CMPP and CEDARE). The meeting was divided ...

The meeting started with the contribution of the project leader, IAT, explaining to other partners all reporting and financial issues and the ...
Project Technical Board Meeting and Study Visit in Antwerp

On January, 31st, it was held in Antwerp (Belgium) the second Project Technical Board Meeting of the BAT4MED Project. Representatives from VITO, SSSUP, CP/RAC, CEDARE and IAT met to do together a short overview of the completed activities and plan the next steps to follow.

The objective of the PTB meeting was mostly to discuss the development and status of WP 3 "Development of Best Available Techniques (BAT) sector ...
El Ministerio de Medio Ambiente y Urbanismo de Turquía visita el CAR/PL

El CAR/PL recibió la visita, el pasado 21 de marzo, de una delegación del Ministerio de Medio Ambiente y Urbanismo de Turquía. La visita se ...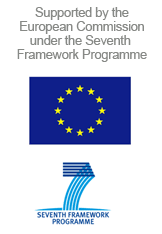 QUIERO RECIBIR ESTA INFORMACIÓN PERIÓDICAMENTE
clique aquí